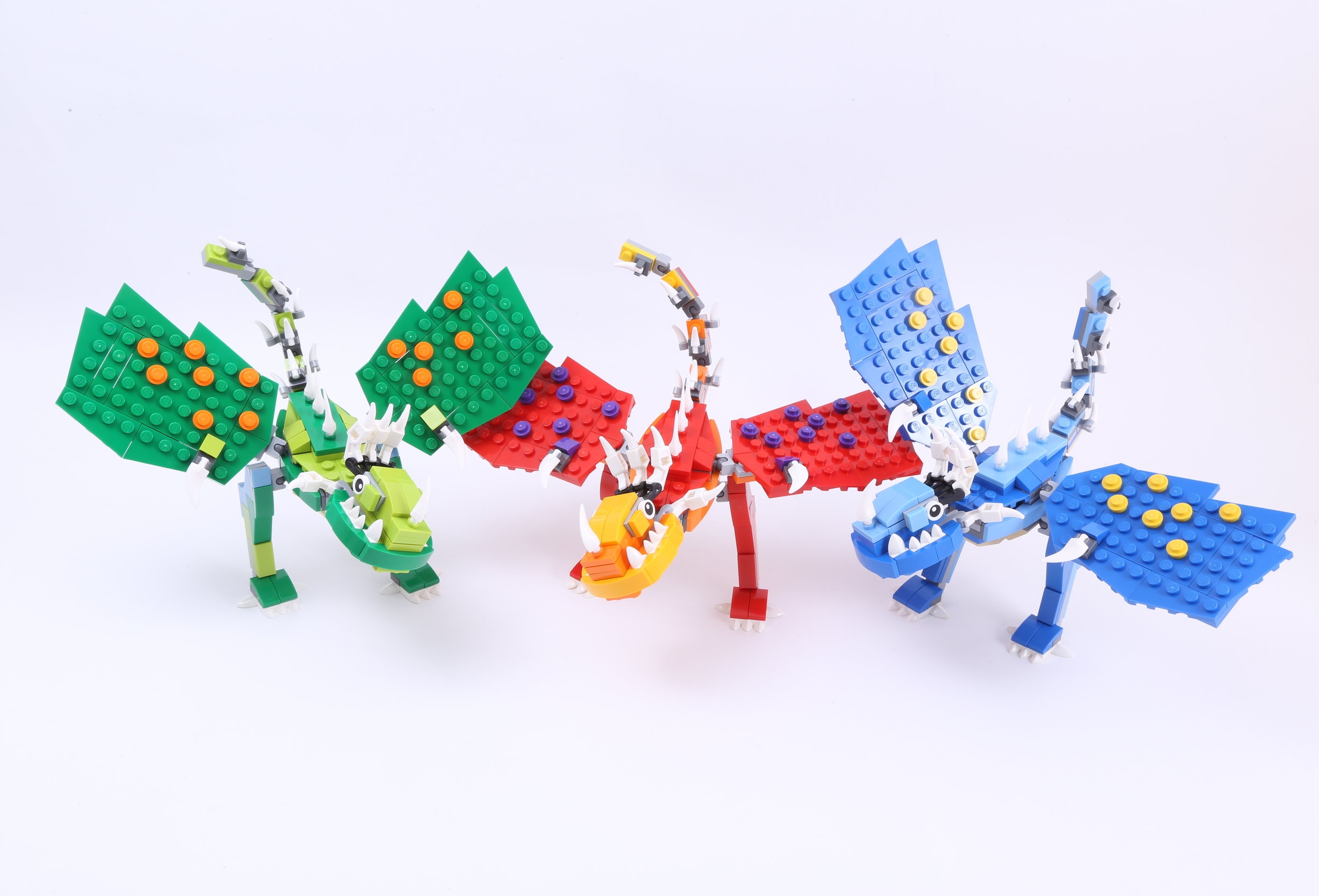 Deadly Nadder
Pesky dragon hunters threatening your Island? Drive them back with a fearsome yet friendly Nadder! This Sharp- class dragon will defend you at all costs!
Designed by Thorin Finch
ADDITIONAL INFORMATION:
Total Number of Parts: 214
If your kit is missing a part, please contact support@bippitybricks.com.
INSTRUCTIONS:
Recommended:
Download LEGO Digital Designer

Download and open the LEGO Digital Designer Nader instructions.

Click on the 'Building Guide Mode' in the upper right corner of the application. The Building Guide Mode generates an animated guide of how your kit is built step by step.

Begin building!
Other: Another way to view the instructions is to view as a pdf.